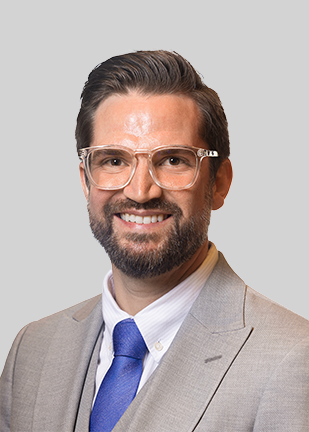 License # 0H96797
Jason Stevens was born and raised in Santa Barbara. He graduated from San Marcos High School, where he played water polo and football and left for college at California State University, Fresno. Jason says, "I have been a retiree specialist since I was three feet tall." As the youngest son of Ray and Sandra Stevens, he has acquired the passion and dedication to provide quality coverage and overwhelming service to all clients.
When the new Affordable Care Act revision was implemented, Jason created partnerships with numerous corporations and health organizations to ensure their clients have the coverage necessary to fit their needs. He also oversees the recruiting, training and support of agents working with Stevens & Associates. Jason recently got married to his high school sweetheart, Emily. In his spare time he coaches football and wrestling at his alma mater. He is also a wonderful cook.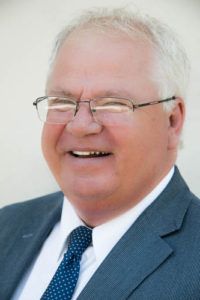 License # 0640489
Gerald "Ray" Stevens is originally from Missouri, where he graduated from Kansas City Business College. After moving to Santa Barbara, CA he attended the Insurance Training Institute with Certified Life Insurance Company. Mr. Stevens quickly became one of the top insurances producers in the country for Medicare Supplements and Individual Health Insurance. After leaving Certified Life in 1983, Mr. Stevens started Stevens & Associates Insurance Agency, Inc., specializing in Retiree Health Benefits and individual health insurance. Mr. Stevens has remained one of the top national producers for the last 30 years and currently serves on a National Health Insurance Advisory Board. Ray and Sandy Stevens have two wonderful sons, Jeremy and Jason. Jeremy attends Medical school in Nevada and Jason is an insurance broker. Ray enjoys coaching high school football and Bass fishing.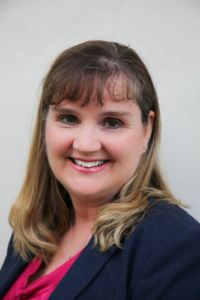 License # 0B78936
Sandra graduated from Park Hill High School in Kansas City Missouri in 1980 and attended Maple Woods Community College. In 1983 Sandra became the bookkeeper for Stevens & Associates Insurance Agency, Inc. and became a broker with the company in 1996. As the company grew, Sandra became the Customer Service Representative for all Stevens & Associates clients providing the very best service. Sandra started implementing "Concierge" customer service which is still in effect as of today. As a licensed representative Sandra attends numerous insurance industry educational seminars to keep up with new regulations. Sandra truly believes there is not another agency out there that provides the quality of service that Stevens & Associates does. She is the mother of Jason and Jeremy Stevens and wife to Gerald "Ray" Stevens. In her spare time, Sandra likes to participate in outdoor activities, travel and to read her kindle.
Daniela Alcaraz Office Manager
LANGUAGES: SPANISH
Daniela is originally from Soledad, she moved to Santa Barbara and graduated from UCSB with a B.A. in sociology and Spanish. She is led by passion when it comes to leading a team and ensures there is constant communication internally as well as with the clients. She is excited to continue expanding her knowledge in medical insurance and team building to provide the best resources for the clients and her peers. In her spare time she enjoys interior design, being outdoors and spending time with her loved ones.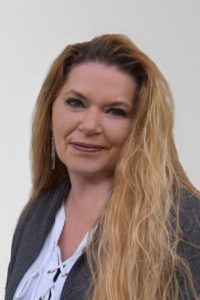 Sarah Terry Client Advocate Supervisor
Sarah grew up in the South and eventually moved to the West to attend SBCC. She has developed a profound knowledge in the medical insurance realm and as the customer service supervisor she has led the team in acquiring that same knowledge. Some of her favorite pastimes are to watch the sunrise while drinking coffee alongside her dog Bandit and wife Shannon. She also enjoys gardening and baking for friends and family.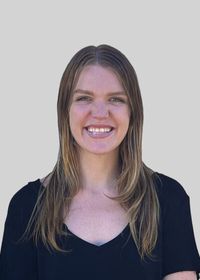 Ashleigh Widstrup Client Advocate
Born and raised in Santa Barbara, Ashleigh has loved this city. She is fond of helping others and takes pride in being personable. Ashleigh's professional experience has given her the skills to quickly learn about the ins and outs of medical insurance and is always more than happy to help clients over the phone and those walking in. In her free time, she loves spending time with her family, is passionate about animal advocacy and creates beautiful art.

Desiree Gomez Customer Service Representative
LANGUAGES: SPANISH
Desiree is a remote customer service representative. She is motivated by success and loves working hard to help clients. Being able to help others is really fulfilling especially when it comes to going above and beyond. She loves contributing to the team and knows that her good communication, problem solving skills, and positive attitude are huge assets. In her spare time she enjoys travelling and spending time with her family.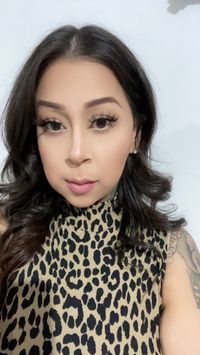 Miriam Rodriguez Customer Service Representative
LANGUAGES: SPANISH
Miriam is part of our Customer Service Remote Representatives who lives in Los Angeles. Miriam is motivated by the relief that clients receive when she helps them answer medical insurance concerns. She enjoys being able to provide her expertise in the medical insurance industry not only to out English-speaking clients but those who speak Spanish as well. She understands the stress that comes with insurance so providing the freedom of care to clients contributes to her dedication to the industry. She is loves movie nights with her family and exploring new places to eat and shop.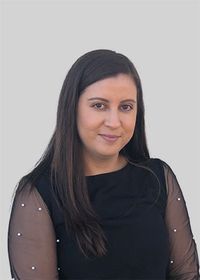 Vanessa De Los Rios Executive Assistant
LANGUAGES: SPANISH
Vanessa was born and raised in Santa Barbara and has over ten years of experience in administrative work. As an alumna of CSU Channel Islands, she has expanded her knowledge in many fields, which has built her problem-solving skills and her personability. Both of her academic and professional experience have contributed to her role here making her a great liaison between clients and agents which in turn help the team stay afloat. In Vanessa's leisure time she enjoys exploring new films and spending time with her loved ones.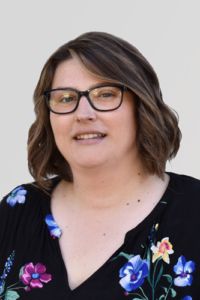 Denise Richter Executive Assistant
License # 2123289
Denise is from Lompoc and has been here most of her life except for when she moved to Texas for about a year and a few years later to Tennessee for almost 5 years. With her past work experience all of the positions she has held have been based around customer service. She worked retail at Mervyn's to Chumash Casino to call centers for Cell phone service to Medicare Part D at CVS Caremark. While she was a caregiver for her grandmother, she went to Allan Hancock College and completed her degree for my AA and also a certificate of Completion for Medical Billing and Coding course. In her free time, she likes to either stay at home and just relax or take small day trips with her family.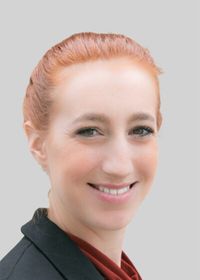 Michelle Lenz Executive Assistant
Based in Illinois Michelle is working remotely as Jason's assistant. Michelle lived in California 25 years prior and actually worked in office as Jason's assistant when she was living in Santa Barbara. Being able to help clients understand health insurance is fulfilling to her and she enjoys her profession. in her free time she enjoys podcasts, cheesy TV shows and traveling.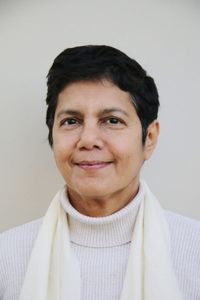 Shireen Faizullabhoy Administrative Assistant
License # 0M49641
LANGUAGES: Gujarati
Shireen moved to Santa Barbara in 1982 and graduated from SBCC with a degree in graphic arts and print. She has over 30 years experience in print and marketing. Passionate about helping people especially seniors. In her spare time, she likes to fish, boat, walk, read, cook, travel, and binge watch movies with her friends.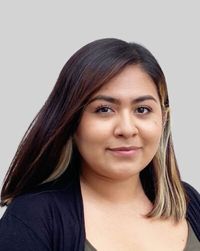 Nicole Rodriguez Administrative Assistant
LANGUAGES: SPANISH
Nicole was born in Santa Barbara and raised in Mexico City having a language duality has greatly helped especially when it comes to our Spanish speaking clients. She enjoys being a representative that can easily help our clients in the Spanish speaking community, she has adapted well and is motivated by the constant learning experience her job brings. In her spare time Nicole loves indulging in her creative side by doing special effects makeup.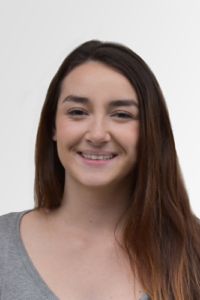 Hannah Pollard Accounting
Hannah moved here to Santa Barbara at the beginning of 2019 from San Luis Obispo. She loves spending her free time outside in the sun, at the beach, and hiking. She also loves eating great food so she's always looking to try new restaurants, and plans on traveling the world.

Liliane Hermano Communications

Bruce Beard New Business

Toby Williams New Business