Santa Barbara Triathlon Fundraising Challenge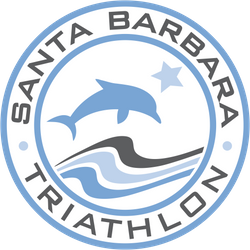 Santa Barbara Triathlon
August 26, 2023
Welcome to the fundraising page for Stevens & Associates' Triathlon Challenge in support of Feeding America and St. Jude Children's Hospital!
We are thrilled to announce that one of our dedicated agents, Jarrett "Jordan" Futch, and our very own CEO, Jason Stevens, will be participating in a challenging triathlon to raise funds for these two incredible organizations. This event is not just about testing physical limits; it is about making a lasting impact in the lives of those who need it the most. By supporting this cause, you have the power to make a difference in two vital areas: hunger relief and pediatric healthcare. Let's unite as a community to address these pressing issues together.
Feeding America is the nation's largest domestic hunger-relief organization, working tirelessly to combat food insecurity and hunger in every corner of the United States. Your donations will help provide meals to families in need, ensuring that no child or adult goes to bed hungry.
St. Jude Children's Hospital is leading the way in the fight against childhood cancer and other life-threatening diseases. They provide world-class medical care to children, regardless of their families' ability to pay. By contributing to this cause, you can help ensure that these brave young patients receive the best possible treatment and support.
On behalf of Stevens & Associates, Feeding America, and St. Jude Children's Hospital, we thank you for your generosity, compassion, and dedication. Together, we can bring hope, nourishment, and healing to those who need it most.
Our Participants
Now, let's talk about Jordan and Jason, our incredible triathlon participants. We want to thank both of them for making this fundraising opportunity possible. They have both been training extensively for this challenge, demonstrating unwavering determination and commitment to make a positive impact on the lives of others.
We are reaching out to you, our friends, family, colleagues, and community, to join us in making this count. By donating (directly to the cause at one of the buttons above), you become an essential part of this effort to create a brighter future for those facing hunger and illness. Every contribution matters, regardless of the amount. Your generosity will directly benefit Feeding America and St. Jude Children's Hospital (whichever you may choose), enabling them to continue their critical work. Together, we can uplift and transform lives, one stride at a time.